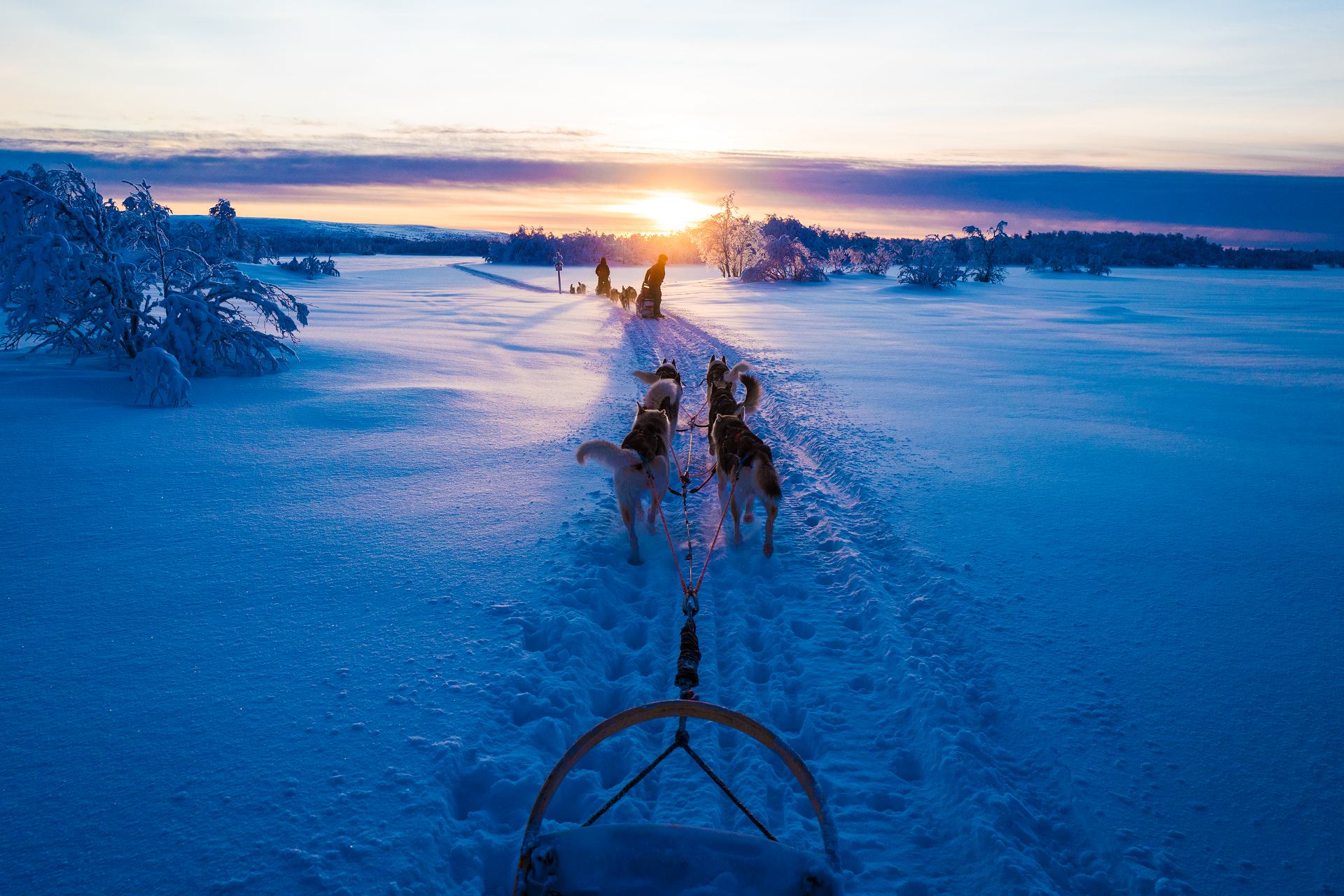 WINTER WONDERLAND IN FINLAND. TAILOR-MADE TRIP
Enjoy thrilling Nordic snow adventures in Lapland, husky, reindeer and snowmobile rides, hunting the Northern Lights, snow shoe hiking, inhaling clean, crispy air. Ask for an offer for the winter season 2020-2021 with accommodation, local transfers, half board and great winter activities
1 week from 1685 euros / per person
Read more
AVAILABLE WINTER WONDERLAND TRIPS
From 1st December 2020 until 20th April 2021:
---
GREAT CHRISTMAS OFFER
GIVE YOUR FAMILY OR FRIENDS THE BEST CHRISTMAS PRESENT EVER!
Surprise your loved ones and come and see the REAL FINLAND for a long weekend, together as a group.
Book by December 24th, pay later, and enjoy a vacation in Finland during any season in 2021 !
Choose either Lapland in winter or the Lakelands in spring, summer or autumn :
4-DAY STAY IN LAPLAND IN WINTER
Accommodation in a cottage, local transfers, somes meals / per day, thrilling winter activities
From 1250 euros / person (normal price 1375 euros, 100 € discount)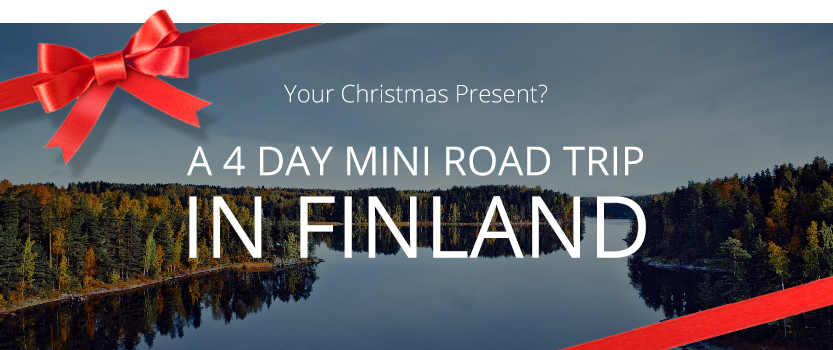 ALL INCLUSIVE PACKAGE: 5-DAY MINI ROAD TRIP IN LAKELAND FINLAND SEASONS: SPRING, SUMMER AND AUTUMN
Accommodation in a lakeside cottage, local transfers, some meals, great summer activities
from 795 euros / person (normal price 895 euros, 10% discount)

Read more
---
MAGIC WINTER WONDERLAND
Example of a Winter Roadtrip from Helsinki to Lapland
Contact us and Tailor-make your own
Read more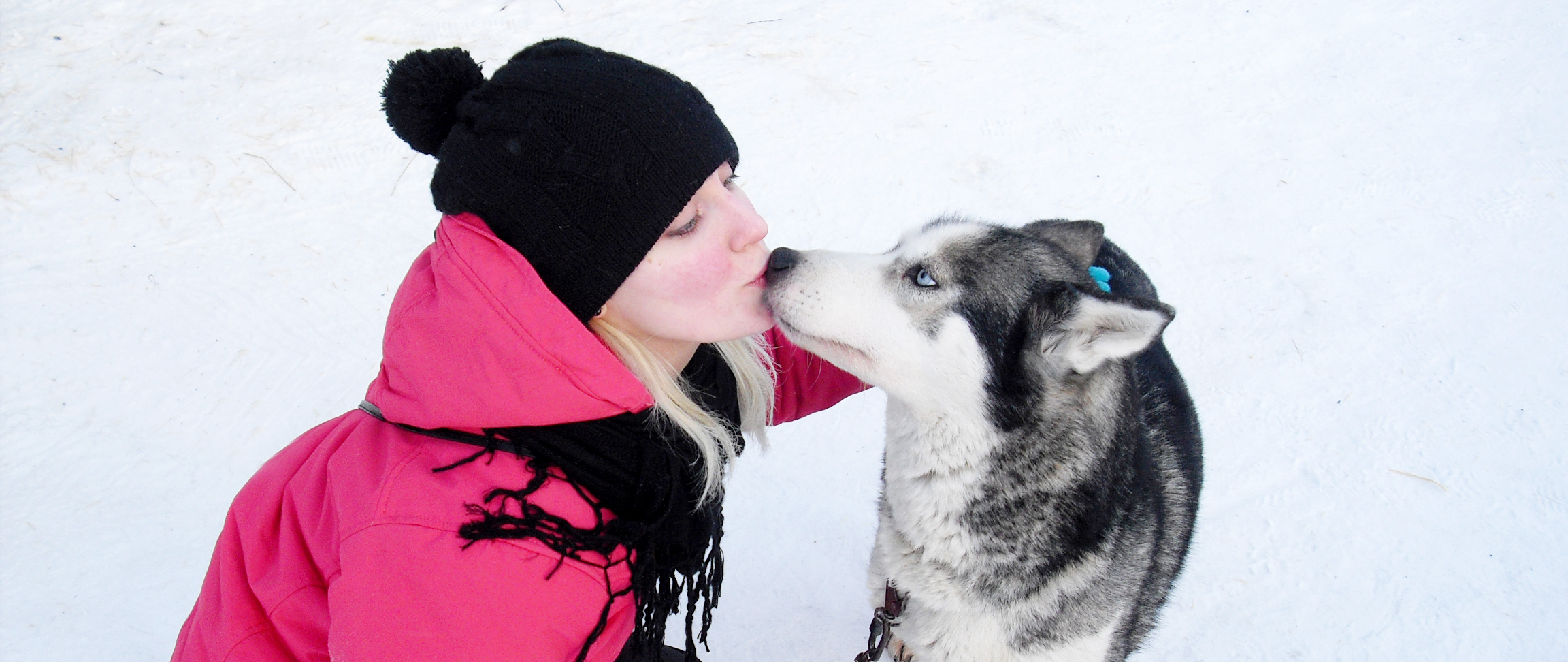 NEW WEB SITE COMING UP SOON !!!
Follow us on Facebook



---


SUMMER OUTDOOR ADVENTURE TRIP IN FINLAND HOLIDAY IN LAKELAND FINLAND FROM 1024 euros/ PERSON Read more



---

THE REAL FINLAND YOUR TRIP IN THE LAND OF A THOUSAND LAKES AND THE MIDNIGHT SUN Get to know Finland, the land of a thousand lakes and the midnight sun at your own pace, thanks to our mini road-trip with a concrete program! An unforgettable week awaits you in Finland during the summer! FROM 744 euros / PERSON Read more



---



ANOTHER SPECIAL OFFERS (click the title)

MY FINLAND STOP-OVER IN FINLAND
Your flight StopOver stay in Finland on your way to Europe/Asia


---

Our concept of 4-14 -day tours for families, individual groups or friends sharing the same hobby or interest
Read more



---

BEAUTIFUL AUTUMN COLOURS Spend a Holiday in Lapland out of the ordinary watching the miracle of summer ending in an explosion of colours, hiking and mountain biking on the beautiful Lappish fells
Enquiries : info@myfinland.info

Follow us on Social Media and check out our fabulous offers and competitions

Activity Holidays

My Finland , 1 Country, 4 Seasons, Your Experience

My Finland Winter Magical Winter Wonderland

Unforgettable Land of Magical Snow and Ice

Enjoy thrilling nordic snow adventures, ice fishing, snow mobile rides, snow shoe hiking, photography, outstanding snow sculptures shaped by nature, inhaling clean, crispy air



My Finland Spring Nature's Awakening

Land of Amazing Natural Phenomena

Experience the mystique in the air and spectacular phenomena that is nature's spring awakening from winter's harsh frost, turning into green forests, fields, blooming flowers and blue waters

My Finland Summer Blue Waters and Green Gold

Land of a 1000 Lakes and Green Finnish Forests

Experience holiday fun in the land of 188 000 lakes, surrounded by forests, swimming at a private beach, taking a sauna, rowing, fishing, cycling, hiking, playing Finnish outdoor games, visiting places of interest

My Finland Autumn Beautiful Autumn Colours

Land of Extraordinary Warm Autumn Colours

Spend a holiday out of the ordinary watching the miracle of summer ending in an explosion of colours, yellows, reds, oranges, hiking in forests and fells, mountain biking, relaxing in tranquility

Your Experience

Personalized Trip with Your Own Group
Many Places, Many Activities in 1 Trip
Beautiful Landscapes, Clean Nature
Local Finnish People s Homes as Accommodation
Local Guides and Experts at Your Service
Excellent Quality-Price Ratio for Outstanding Experiences
Safety and Guarantees in Travelling with Us

Basic Building Blocks, Tailor-make the Rest
- Request an Offer

Contact us at info(at)myfinland.info or send us your enquiry